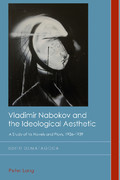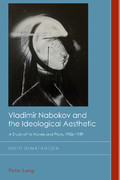 This book argues that ideology is a prism through which the work of Vladimir Nabokov needs to be considered. It is thus the first attempt to foreground questions of ideology and politics within a field that has historically been resistant to such readings.
The perception of Nabokov as an apolitical writer is one which the author encouraged throughout the latter part of his career in his non-fictional writings and in the small number of well-rehearsed interviews that he gave. When questions of ideology and politics have arisen in scholarship, they have only been featured in passing or have merely re-confirmed the author's self-designation as an «old-fashioned liberal». When we consider that Nabokov lived through some of the most traumatic historical ruptures of the past century then this lack of reference to ideology in the critical literature appears quite revealing.
Through the analysis of works which have previously received little attention as well as new perspectives on better known works, this book demonstrates how ideology and politics were ever-present and had an indelible effect on Nabokov's literary aesthetics.
https://www.vladimir-nabokov.org/wp-content/uploads/2018/05/Dematagoda.jpg
180
120
Morgane Allain
https://vladimir-nabokov.org/wp-content/uploads/2019/04/Logo-VN-SD-300x82.png
Morgane Allain
2017-05-26 14:02:08
2019-02-28 16:11:49
Udith Dematagoda, Vladimir Nabokov and the Ideological Aesthetic. A Study of his Novels and Plays, 1926– 1939, Oxford, Peter Lang, 2017.