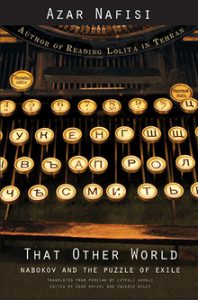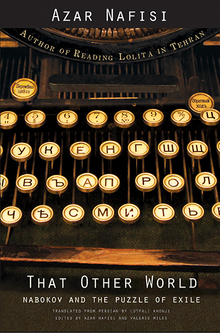 The foundational text for the acclaimed New York Times and international best seller Reading Lolita in Tehran
The ruler of a totalitarian state seeks validation from a former schoolmate, now the nation's foremost thinker, in order to access a cultural cache alien to his regime. A literary critic provides commentary on an unfinished poem that both foretells the poet's death and announces the critic's secret identity as the king of a lost country. The greatest of Vladimir Nabokov's enchanters—Humbert—is lost within the antithesis of a fairy story, in which Lolita does not hold the key to his past but rather imprisons him within the knowledge of his distance from that past.
In this precursor to her international best seller Reading Lolita in Tehran, Azar Nafisi deftly explores the worlds apparently lost to Nabokov's characters, their portals of access to those worlds, and how other worlds hold a mirror to Nabokov's experiences of physical, linguistic, and recollective exile. Written before Nafisi left the Islamic Republic of Iran, and now published in English for the first time and with a new introduction by the author, this book evokes the reader's quintessential journey of discovery and reveals what caused Nabokov to distinctively shape and reshape that journey for the author.
Azar Nafisi has taught at the University of Tehran, the Free Islamic University, Allameh Tabatabi, and Johns Hopkins University's School of Advanced International Studies. She is the author of Reading Lolita in Tehran: A Memoir in Books, as well as Things I've Been Silent About: Memories of a Prodigal Daughter and The Republic of Imagination: America in Three Books.
Link here
https://www.vladimir-nabokov.org/wp-content/uploads/2019/07/that-other-world.jpg
333
220
Morgane Allain
https://vladimir-nabokov.org/wp-content/uploads/2019/04/Logo-VN-SD-300x82.png
Morgane Allain
2019-07-30 14:34:36
2019-07-30 15:22:39
Azar Nafisi/Азар Нафизи, That other World: Nabokov and the Puzzle of Exile, transl. from the Persian by Loftali Khonji, Yale University Press, 2019.