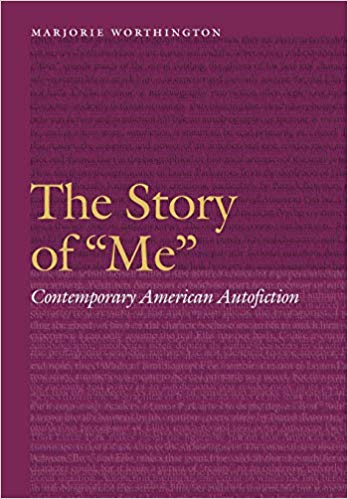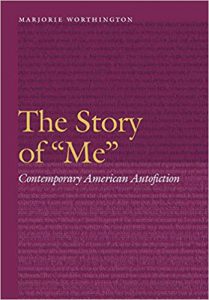 Autofiction, or works in which the eponymous author appears as a fictionalized character, represents a significant trend in postwar American literature, when it proliferated to become a kind of postmodern cliché. The Story of "Me"charts the history and development of this genre, analyzing its narratological effects and discussing its cultural implications. By tracing autofiction's conceptual issues through case studies and an array of texts, Marjorie Worthington sheds light on a number of issues for postwar American writing: the maleness of the postmodern canon—and anxieties created by the supposed waning of male privilege—the relationship between celebrity and authorship, the influence of theory, the angst stemming from claims of the "death of the author," and the rise of memoir culture.
Worthington constructs and contextualizes a bridge between the French literary context, from which the term originated, and the rise of autofiction among various American literary movements, from modernism to New Criticism to New Journalism. The Story of "Me" demonstrates that the burgeoning of autofiction serves as a barometer of American literature, from modernist authorial effacement to postmodern literary self-consciousness.
Link here
https://www.vladimir-nabokov.org/wp-content/uploads/2019/07/worthington.jpg
499
348
Morgane Allain
https://vladimir-nabokov.org/wp-content/uploads/2019/04/Logo-VN-SD-300x82.png
Morgane Allain
2019-07-30 15:36:14
2019-07-30 15:36:14
Marjorie Worthington, The Story of" Me": Contemporary American Autofiction, "Masculinity, Whiteness, and Postmodern Self- Consciousness: Vladimir Nabokov, John Barth, Kurt Vonnegut, and Richard Powers", University of Nebraska Press, Frontiers of Narrative Series, 2018.