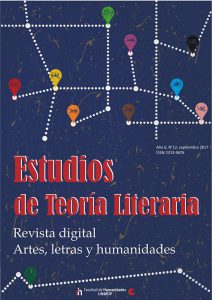 Los propósitos de este artículo son: i) analizar las relaciones de Vladimir Nabokov como autor multilingüe con la traducción al enfrentarse al exilio, y con la publicación de una de sus novelas en una lengua en que sabía escribir; ii) explorar las actitudes de Nabokov hacia la traducción en uno de sus libros, sus deseos de ser reconocido como autor y de pulir su estilo en la nueva lengua-cultura; iii) presentar factores como la identidad personal y cultural, y también las necesidades financieras de manera ligada al exilio y como elementos significativos en el proceso de traducción; iv) discutir el impacto de la reescritura en un autor alerta al reconocimiento internacional y en una búsqueda obvia  de nuevos valores estéticos. Nabokov no es un caso único, pero su situación y sus reacciones son suficientemente representativas de las dificultades que surgen al escribir en una lengua ajena.
The aims of this article are: i) to analyze the relations of Vladimir Nabokov as a multilingual author with translation when faced with exile and with the publication of one of his novels in a language in which he could write; ii) to explore Nabokov's attitude towards the translation of one of his books, his desires to be recognized as an author and to polish his style in the new culturelanguage; iii) to present factors like personal and cultural identity, and also financial needs as linked to exile and as significant elements in the translating process; iv) to discuss the impact of rewriting in an author seeking international recognition and in an obvious quest for new aesthetic values. Nabokov is not a unique case, but his situation and reactions are quite representative of the difficulties raised when changing one's language of composition.
https://fh.mdp.edu.ar/revistas/index.php/etl/article/view/2331
https://www.vladimir-nabokov.org/wp-content/uploads/2018/05/cover_issue_119_es_ES.jpg
960
678
Morgane Allain
https://www.vladimir-nabokov.org/wp-content/uploads/2019/04/Logo-VN-SD-300x82.png
Morgane Allain
2017-12-26 13:50:32
2019-03-01 00:17:44
Christine Raguet. "El arte de la traducción de Vladimir Nabokov. Problemas de recepción y transmigración en la traducción". Estudios de Teoría Literaria. Revista digital: artes, letras y humanidades, 6 (12), 2017, 25-37.