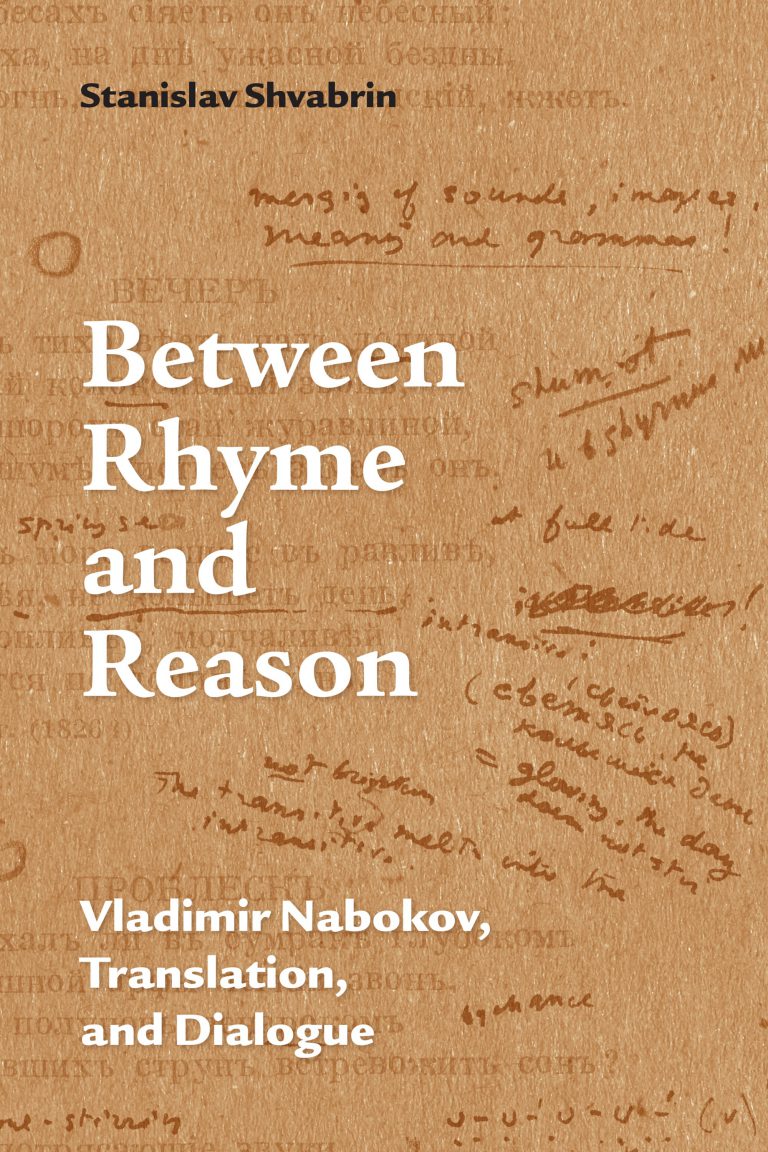 The author of such global bestsellers as Lolita and Pale Fire, Vladimir Nabokov (1899–1977) is also one of the most controversial literary translators and translation theorists of modern time. In Between Rhyme and Reason, Stanislav Shvabrin discloses the complexity, nuance, and contradictions behind Nabokov's theory and practice of literalism to reveal how and why translation came to matter to Nabokov so much.
Drawing on familiar as well as unknown materials, Shvabrin traces the surprising and largely unknown trajectory of Nabokov's lifelong fascination with translation to demonstrate that, for Nabokov, translation was a form of intellectual communion with his peers across no fewer than six languages. Empowered by Mikhail Bakhtin's insights into the interactive roots of literary creativity, Shvabrin's interpretative chronicle of Nabokov's involvement with translation shows how his dialogic encounters with others in the medium of translation left verbal vestiges on his own creations. Refusing to regard translation as a form of individual expression, Nabokov translated to communicate with his interlocutors, whose words and images continue to reverberate throughout his allusion-rich texts.
Link here
https://www.vladimir-nabokov.org/wp-content/uploads/2019/07/shvabrin.jpg
3000
2000
Morgane Allain
https://vladimir-nabokov.org/wp-content/uploads/2019/04/Logo-VN-SD-300x82.png
Morgane Allain
2019-07-30 16:26:48
2019-07-30 16:27:08
Stanislav Shvabrin/Станислав Швабрин (SFVN), Between Rhyme and Reason: Vladimir Nabokov, Translation, and Dialogue, University of Toronto, U Toronto Press, 2019.