ASSOCIATION: Manifestations – 2013 Conference – Around the conference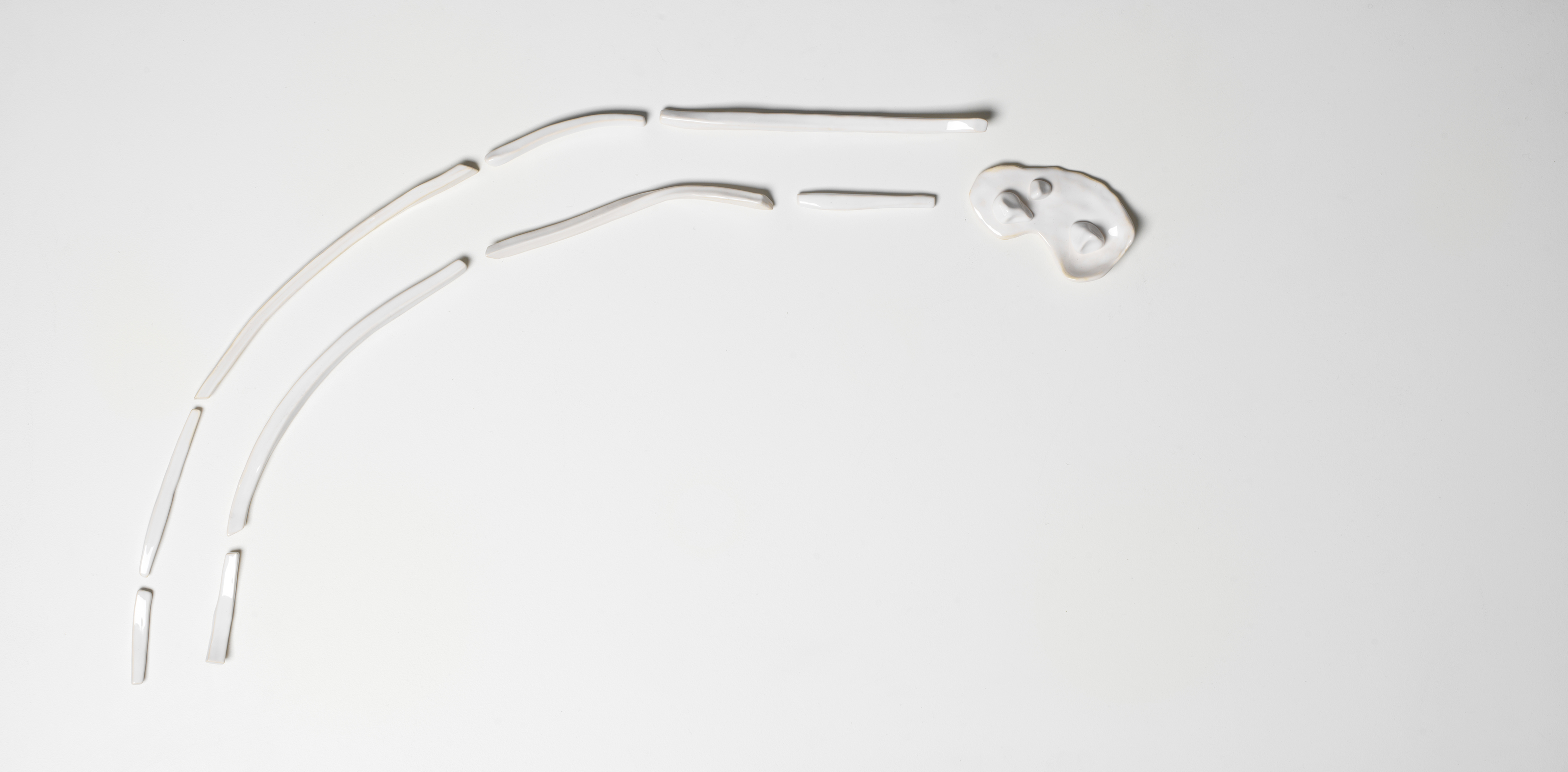 Languages : Français | English
Around the International Conference :
Vladimir Nabokov et la France / Vladimir Nabokov and France
Société Française Vladimir Nabokov / Vladimir Nabokov French Society
Paris, May 30th – June 1st, 2013
CONFERENCE HOMEPAGE          PROGRAM           AROUND THE CONFERENCE          PRACTICAL INFO
Various artistic and cultural events are scheduled for the conference. They echo the conference's subject. Most of them require to understand French.
Nabokov's works and a selection of the conference participants' books will be available at the conference sponsor bookstores:
Librairie Compagnie, 58 Rue des Écoles 75005 Paris
Shakespeare and Company, 37 Rue de la Bûcherie 75005 Paris
Monday May 27, 2013 Radio Program Recording – Show dedicated to  Vladimir Nabokov (France Inter / French National Public Radio)
This show is part of a larger series of literary shows centered on the notion of exile. Anchor: Paula Jacques, France Inter.
With Lila Azam Zanganeh
You can attend the recording at the Théâtre de l'Europe/Odéon (Grande salle) at 20h00.
Entrance ticket €10, reduced fees €6
Information and reservations: [email protected]
To find the Théâtre de l'Odéon, consult: http://www.theatre-odeon.eu/fr/infos-pratiques/acces-et-horaires
Thursday May 30, 19h00-20h30
Opening night of the « Mlle. O » exhibition, with artists Alexandra Loewe and Indira Tatiana Cruz
Performance around « Mademoiselle O » by Indira Tatiana Cruz.
Galerie Mamia Bretesché, 66 rue Notre Dame de Nazareth, 75003 Paris
Métro: Strasbourg St Denis, Temple
Admission free.


Friday May 31, 2013   19h00-21h00
« Enseigner Nabokov aux jeunes aujourd'hui : projection-débat » / "Teaching Nabokov to the Youth Today: Film Projection and Debate" [in French]
Institut finlandais, 60 rue des écoles, 75005 Paris
Presentation and projection of a film adaptation of King, Queen Knave by Anne-Marie Lafont, French teacher at the Lycée Jean Cocteau in Miramas (High School).
Debate chaired by Lara Delage-Toriel (Université de Strasbourg, France).
Admission free.
This event takes place next to the Compagnie bookstore, official sponsor of the conference.

Exhibition « Mademoiselle O »         May 30 – June 6, 2013     14h-19h
Galerie Mamia Bretesché, 66 rue Notre Dame de Nazareth, 75003 Paris
Métro: Strasbourg St Denis, Temple « Mlle. O », exhibit-book-performance, echoes Vladimir Nabokov's short story written in French and published by Mesures in 1936. The new « Mlle. O » stretches its encompassing gaze over Nabokov's memories, within the context of the international conference « Nabokov and France ». Everything but an illustration, this creation is meant as an invitation to watch, and to watch in a different manner: reading as a metaphorical prism for emerging images, or the art of taking a previously existing work to foreign territories.
The two artists, Indira Tatiana Cruz and Alexandra Loewe, developed a series of new works for this occasion – drawings, ceramics, videos, and a performance composed of four tableaux, following one another and hemmed with visual sounds resouding with the four « O »s of Mademoiselle, and inspired from their reading of the story.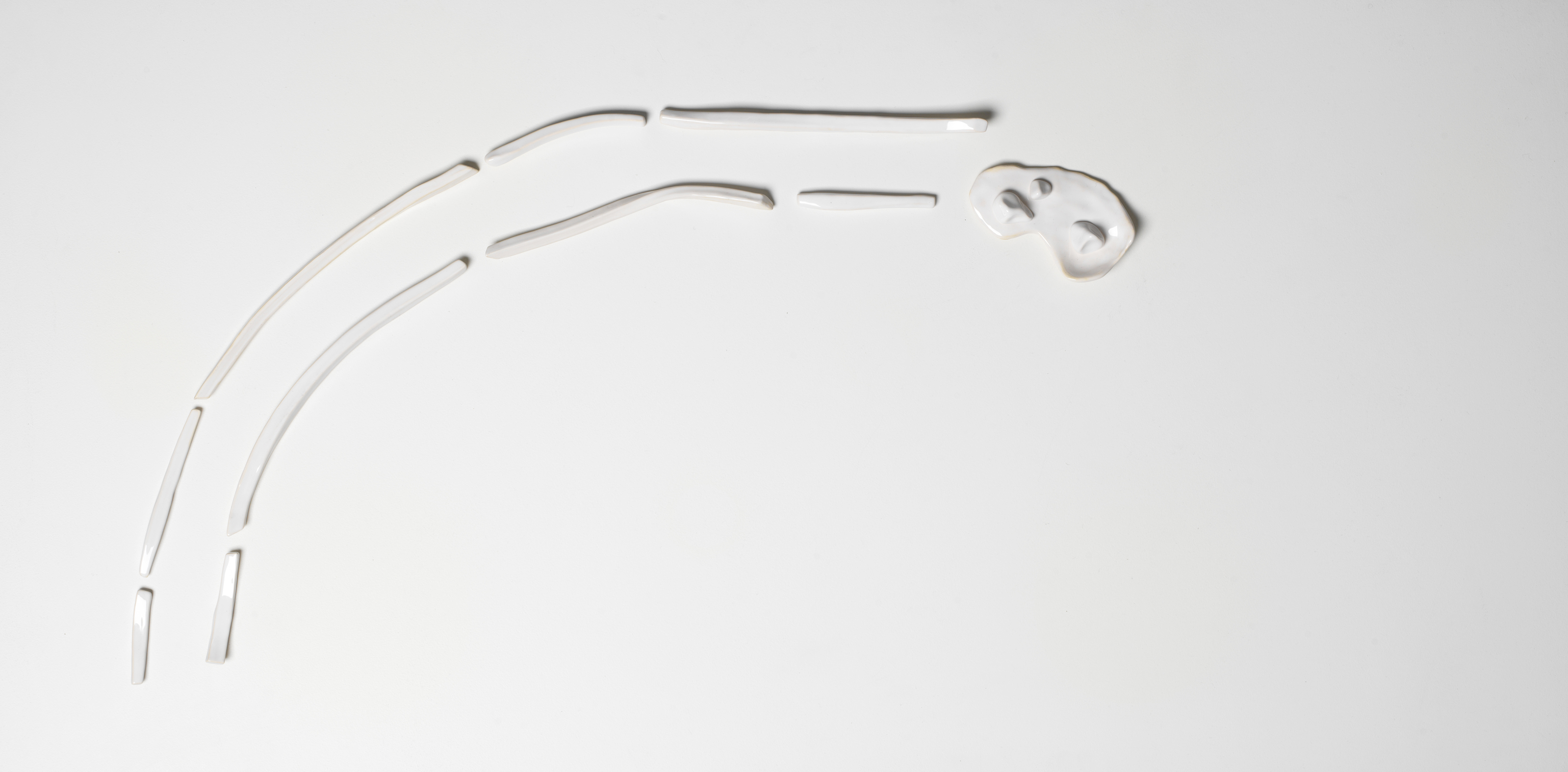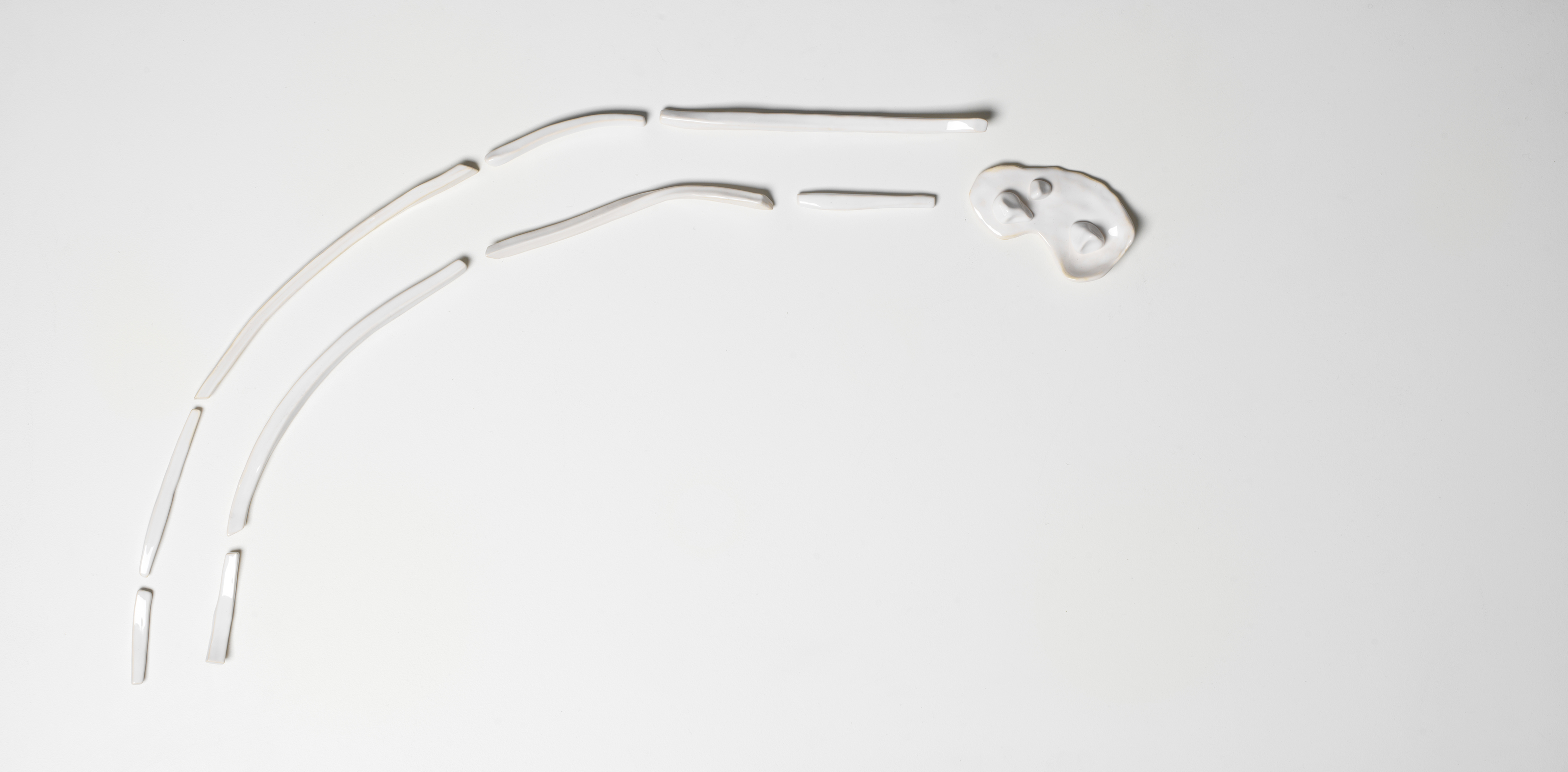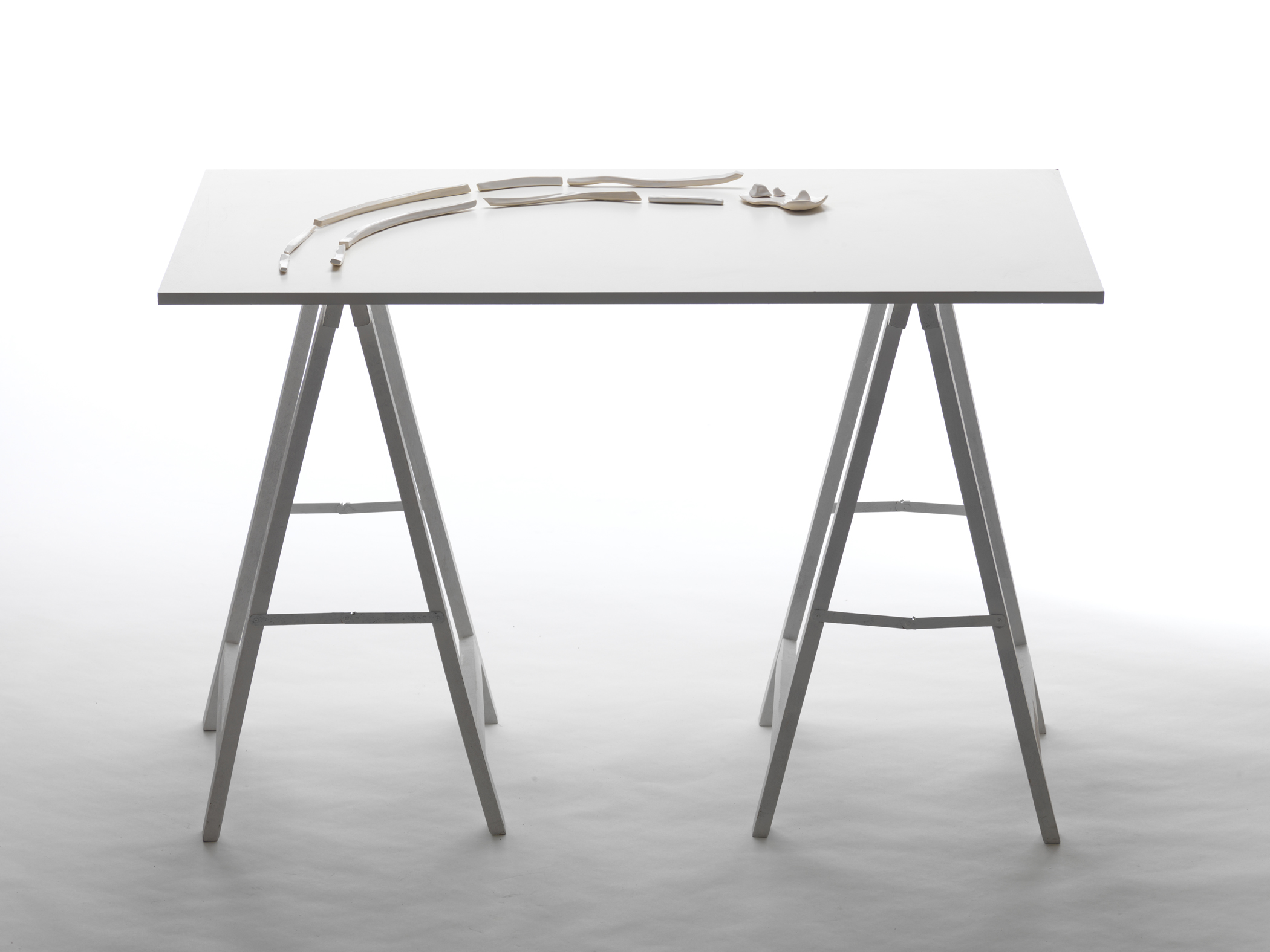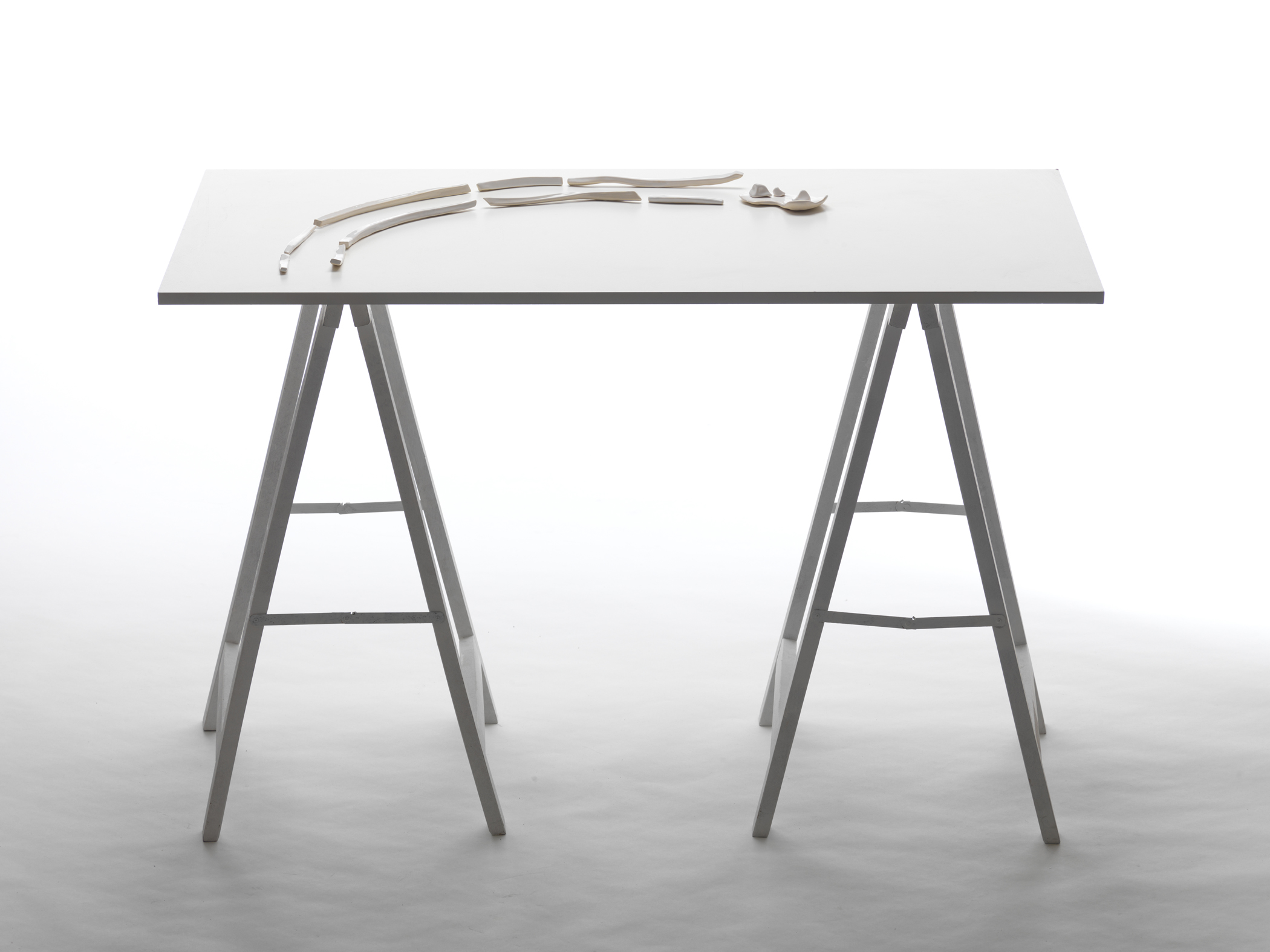 Friday May 31, 2013   19h00-21h00
Bibliothèque Publique d'Information, Centre Georges Pompidou
« petite salle » (level – 1), 19 rue Beaubourg, 75004 Paris
Admission free

16h30-18h00   Enfance et souvenirs, la part française de Vladimir Nabokov / Childhood Memories: the French Side of Nabokov's Personal History
présentation par Yannicke Chupin (Université de Franche-Comté), secrétaire des « Chercheurs Enchantés-Société Française Vladimir Nabokov ».

Tatiana Ponomareva, directrice du Musée Nabokov, Saint-Pétersbourg, Russie
« Nabokov, une enfance française ? »
Readings from « Mademoiselle O » by Denis Podalydès, from la Comédie Française  [in French]
18h00–19h00 Résonances de Vladimir Nabokov dans la littérature française contemporaine / Reverberations of Vladimir Nabokov in French Contemporary Literature
Round-table session chaired by Paula Jacques, journalist et radio producer at France Inter (French National Public Radio):                        [in French]
Lila Azam Zanganeh, author of The Enchanter: Nabokov and Happiness, Allen Lane, 2011
Brice Matthieussent, author of Vengeance du traducteur, POL, 2010
Michel Schneider, author of Morts imaginaires, Grasset, 2003
Sunday June 2, 2013    10h00-13h00
10h00-12h00 – Promenade parisienne sur les traces de Nabokov / Walk Through Paris, Following Nabokov's Steps
A tour of some of the Parisian dwellings of Vladimir Nabokov, guided by Sylvain Schwarz, with Lara Delage-Toriel as interpreter is organized on Sunday June 2, 2013.
List of Nabokov's dwellings in Paris (the asterisk marks the ones to be seen on the tour):

*122 bd Murat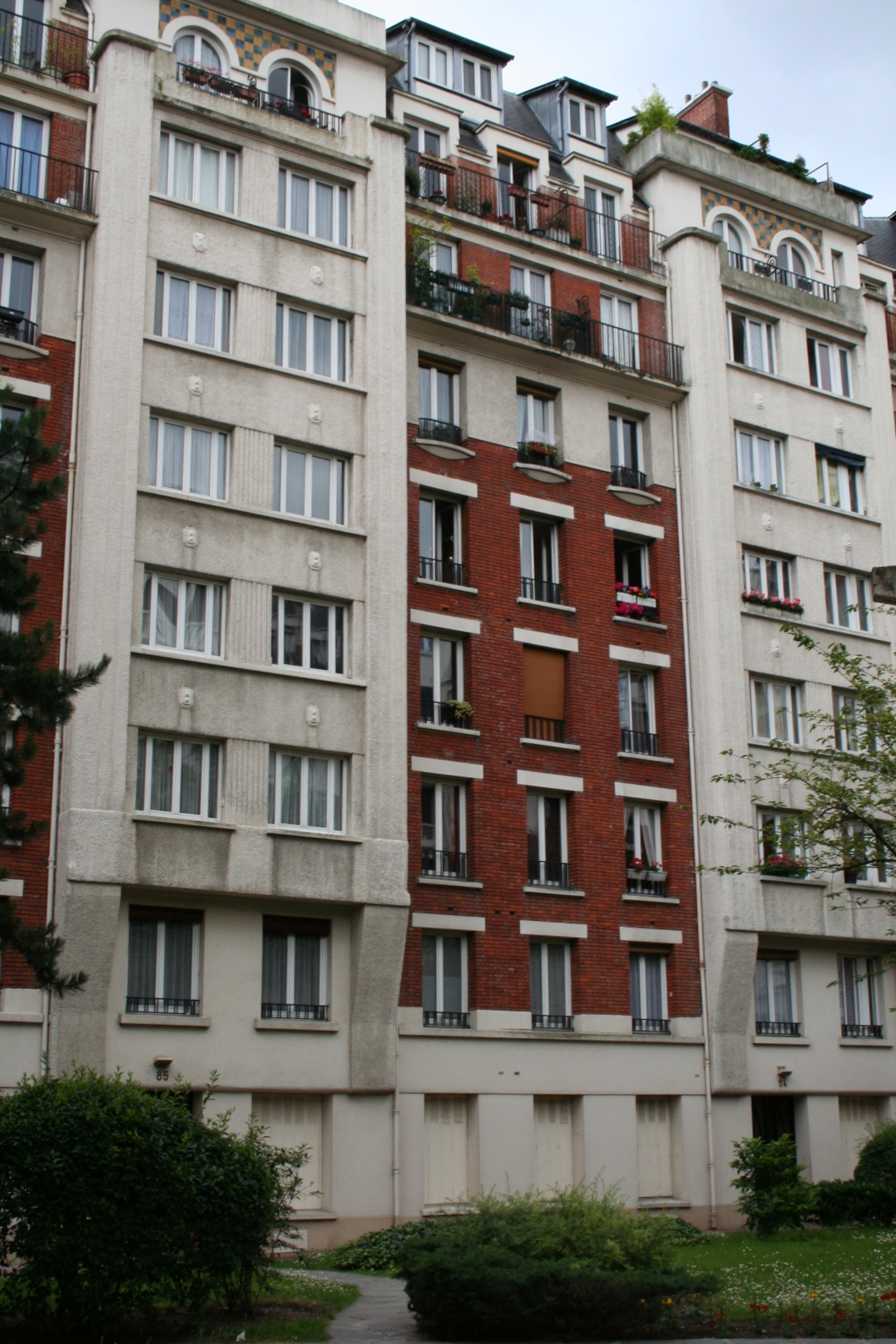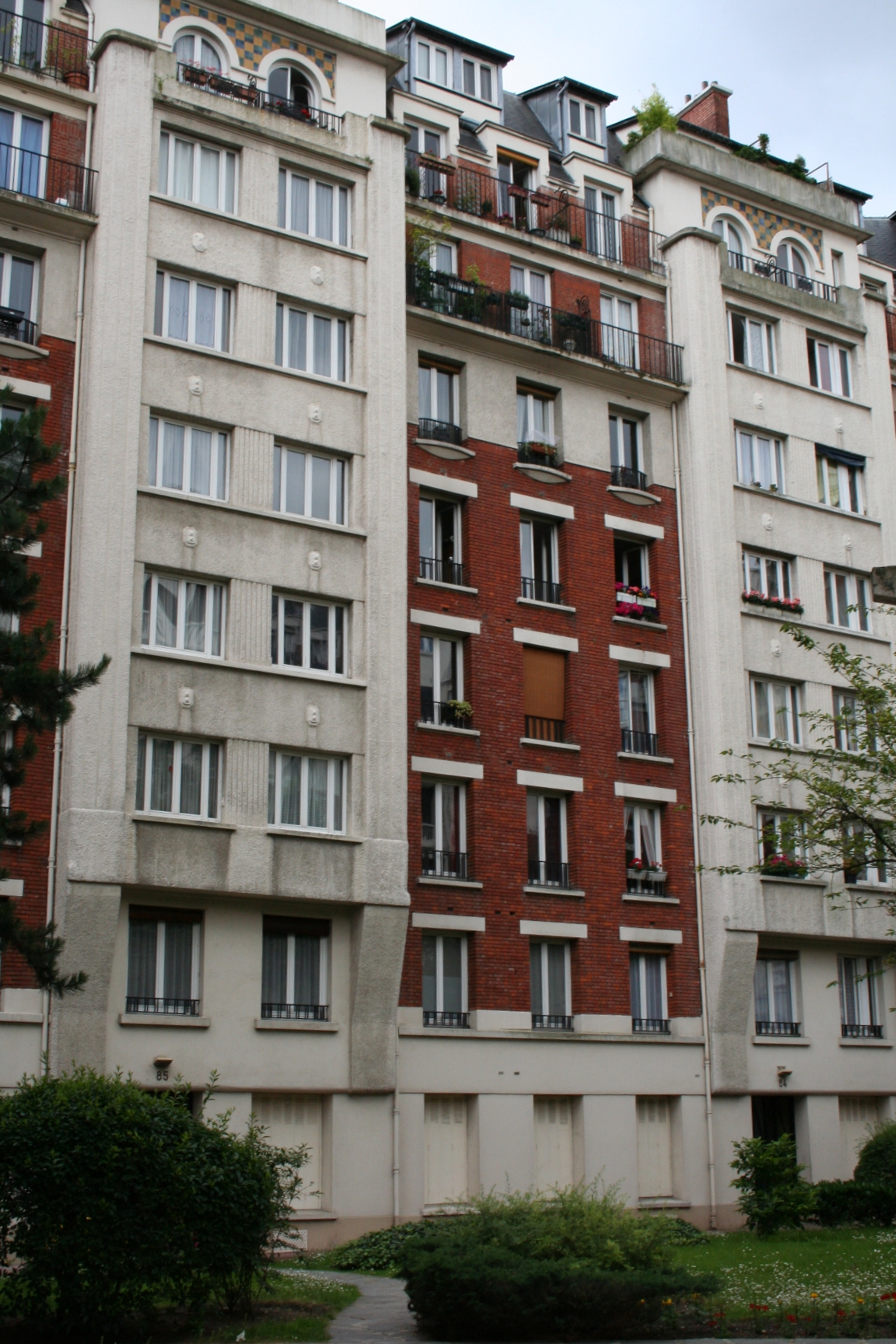 Photo by Sylvain Schwartz
*31 rue Le Marois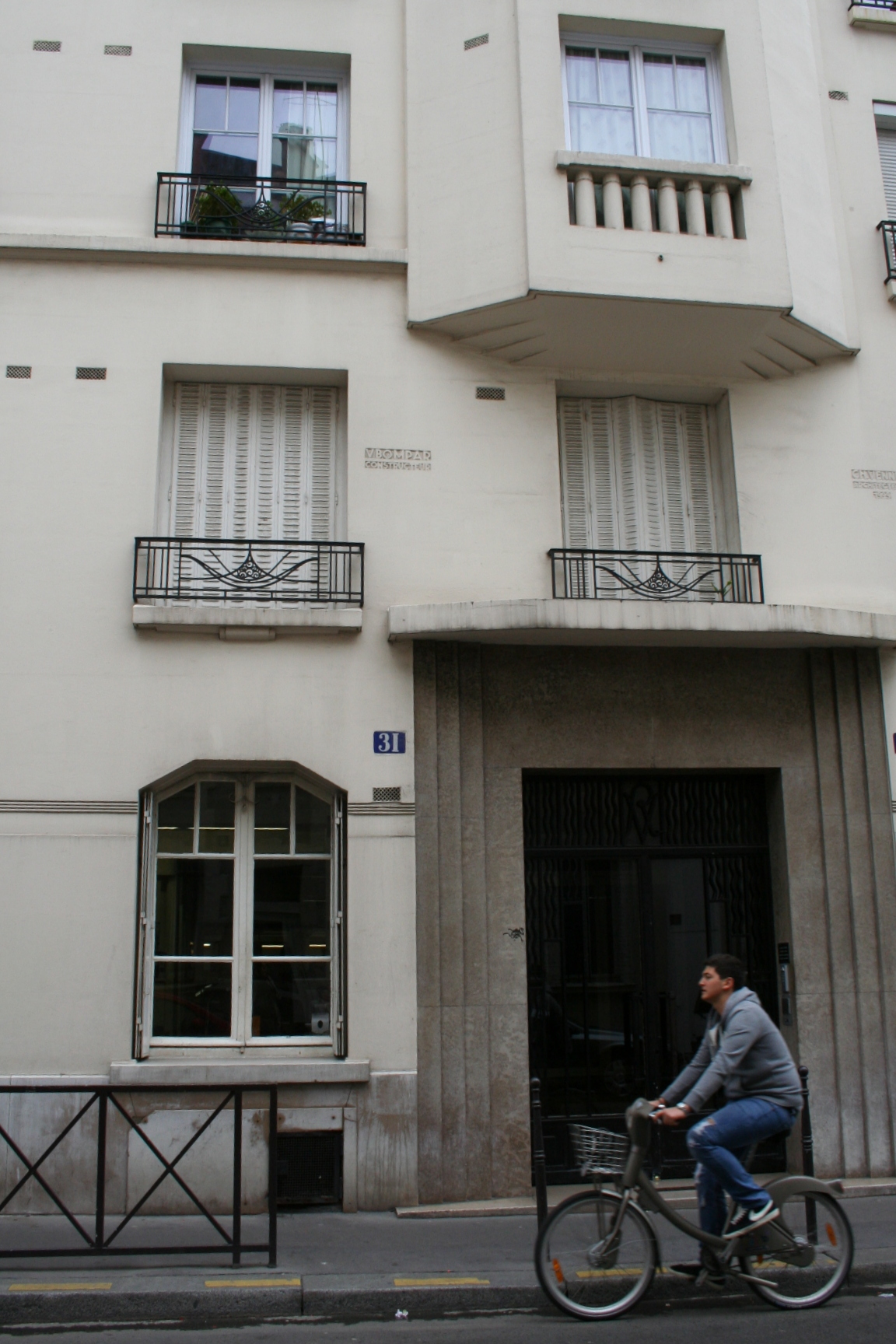 Photo by Sylvain Schwartz
59 rue Boileau (immeuble détruit)
*130 avenue de Versailles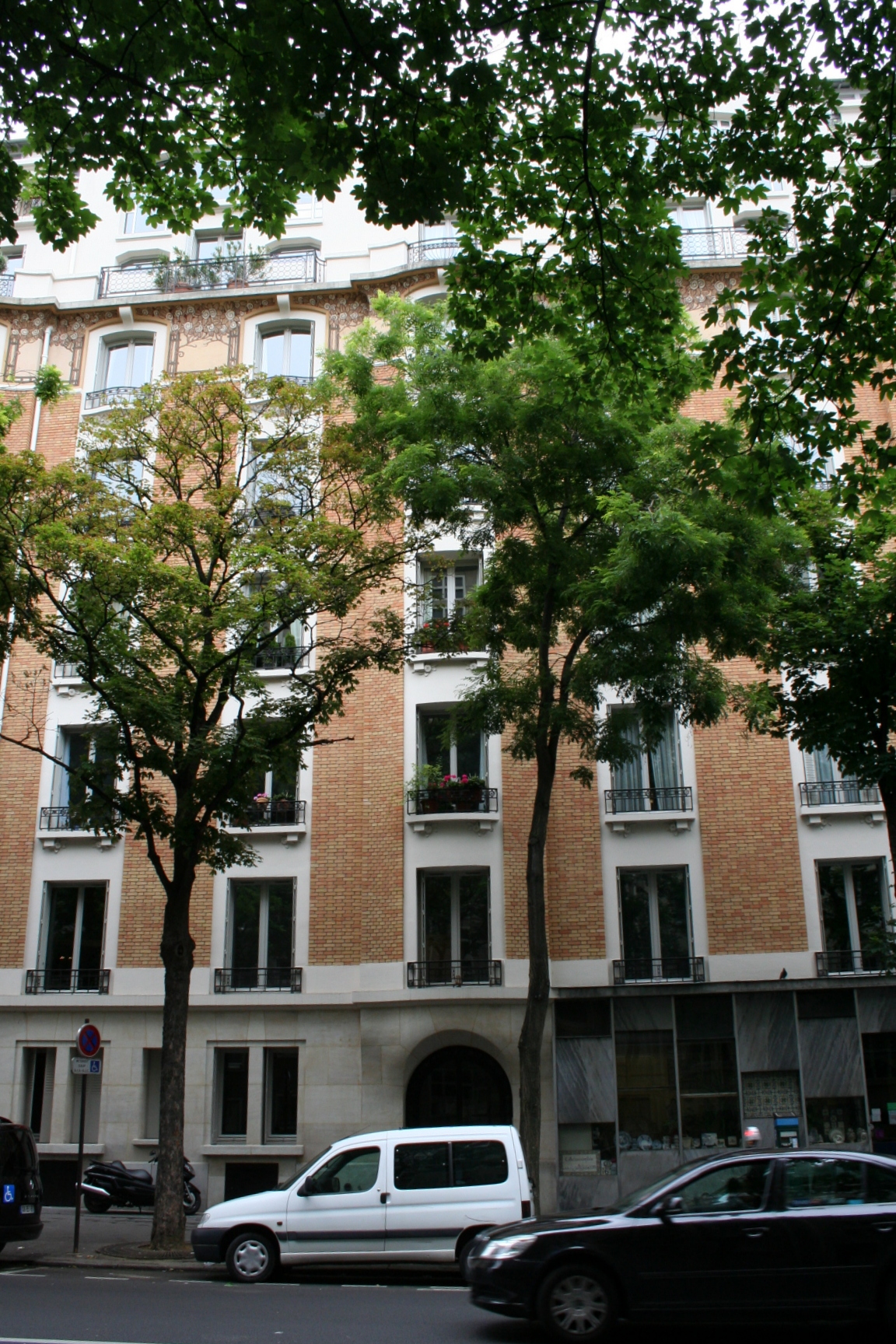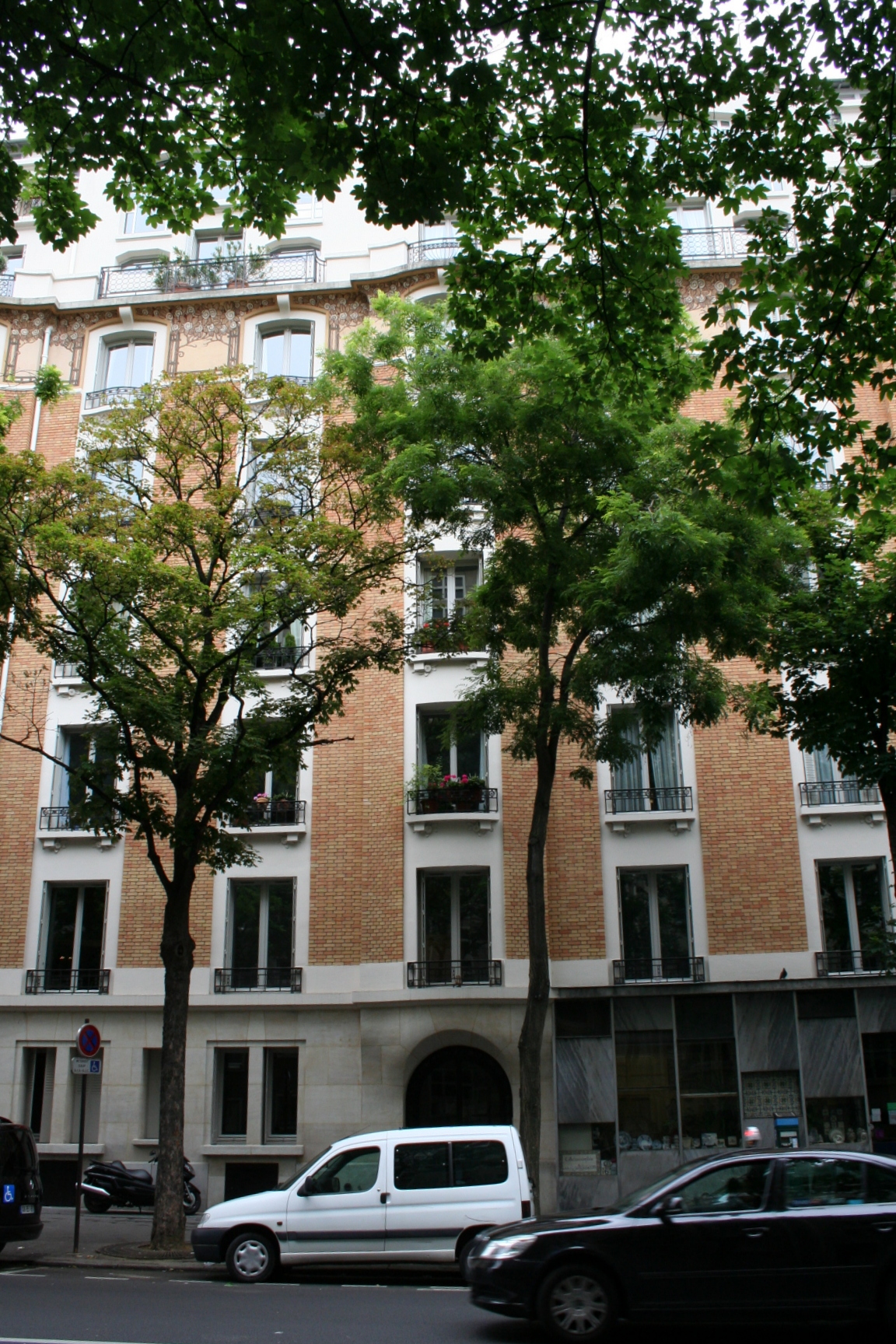 Photo by Sylvain Schwartz
1 rue Chernoviz (XVIe)
8 rue de Saïgon
9 rue Jacques Mawas (XVe, où Nicolas Nabokov hébergea son cousin en 1932)
Galerie Nabokov, 26 Place Dauphine (île de la Cité)
Tour stops: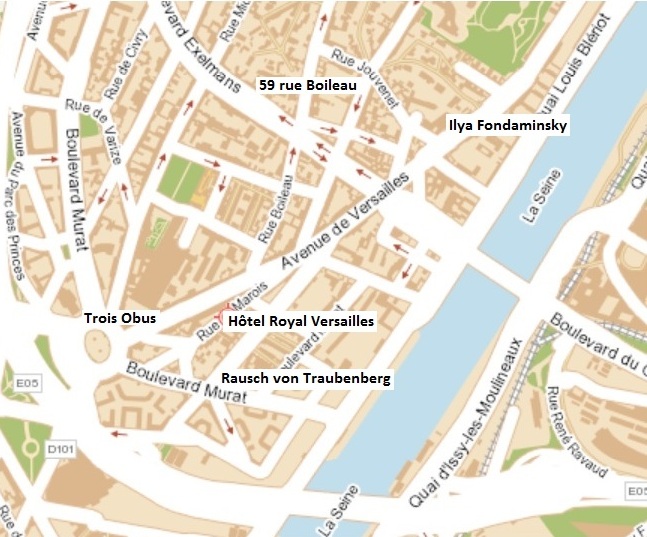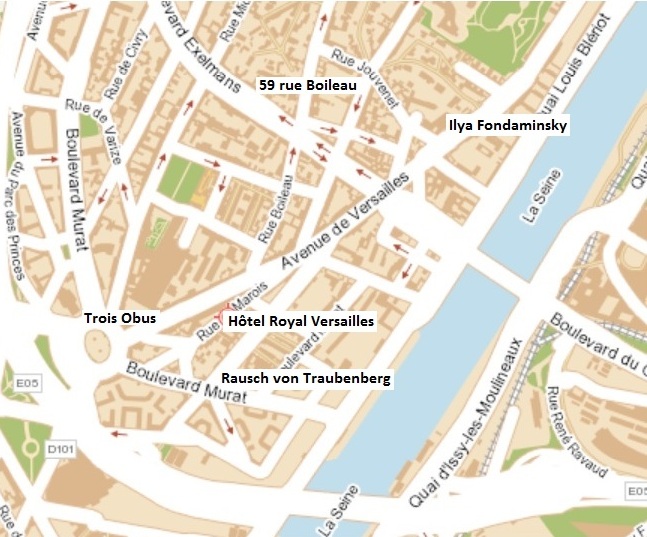 Meeting point: Café « Aux Trois Obus », 120 rue Michel-Ange, 75016 Paris, Porte de Saint-Cloud, Métro Porte de Saint-Cloud.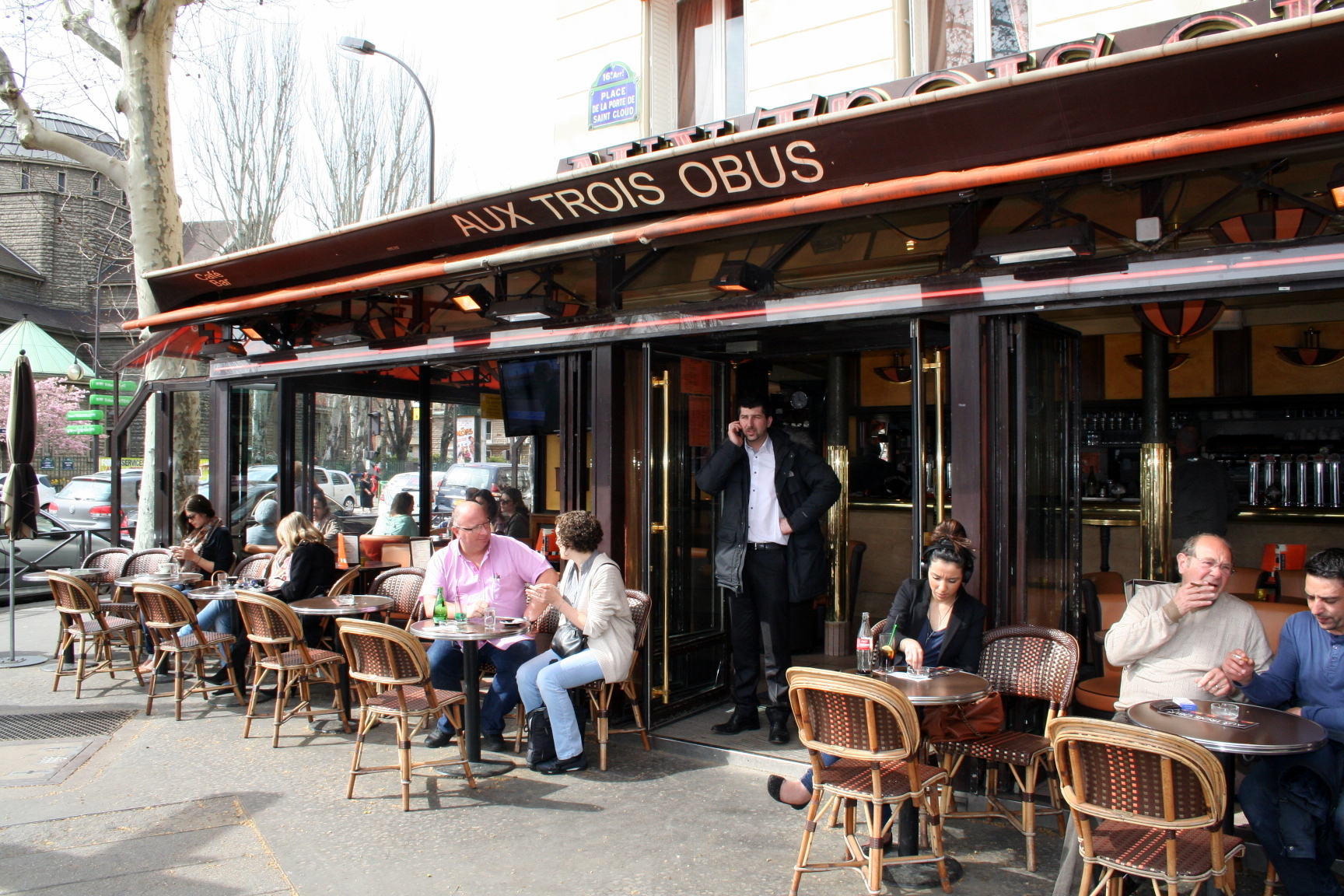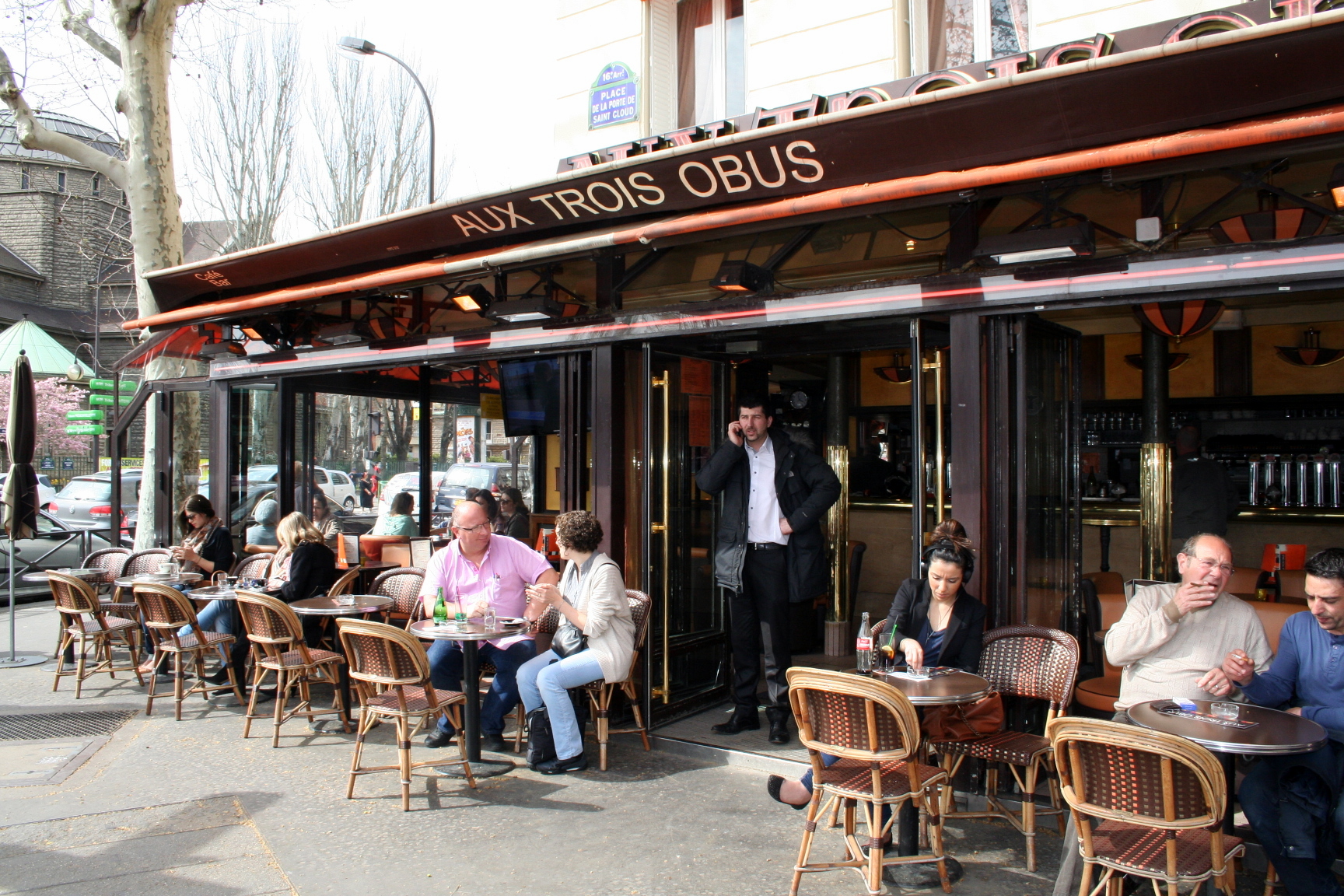 Photo by Sylvain Schwartz
The tour will focus upon on the 16th arrondissement of Paris, where a large part of the Russian émigré community lived, and where Nabokov himself lived.


Contact: [email protected]
            [email protected]

CONFERENCE HOMEPAGE          PROGRAM           AROUND THE CONFERENCE          PRACTICAL INFO


https://www.vladimir-nabokov.org/wp-content/uploads/2013/04/colloque_2013_mlle0_silencieusementsuruneroute_vuedessus_alexandraloewe2013.jpg
1575
3197
Johnny
https://vladimir-nabokov.org/wp-content/uploads/2019/04/Logo-VN-SD-300x82.png
Johnny
2013-04-15 10:48:07
2014-04-22 22:26:15
ASSOCIATION: Manifestations – 2013 Conference – Around the conference