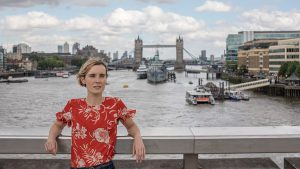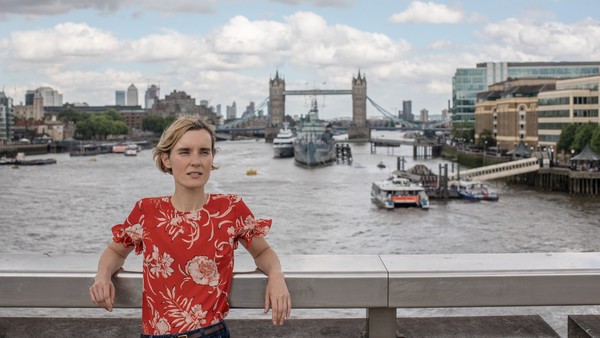 Elsa Court received her PhD from University College London (UCL) in 2016. Her monograph "Emigré Representations of the American Roadside: Explorations in Postwar Literature, Film, and Photography 1955-1985" is forthcoming with Palgrave Macmillan. This book will discuss the works of four European writers in the United States: Vladimir Nabokov, but also Robert Frank, Alfred Hitchcock and Wim Wenders. A chapter focusing on Lolita (1955) looks at representations of the american motel through Nabokov's unpublished travel diaries which he kept while researching the novel on the road. Court draws on, as well as departs from, postmodern theorists of the highway and other spaces designed to facilitate motion such as Marc Augé, Michel Foucault, and Jean Baudrillard.
Book:
Émigré Representations of the American Roadside: Explorations in Literature, Film and Photography 1945-1985. Studies in Mobilities, Literature and Culture Series. Ed. Marian Aguiar, Charlotte Mathieson, and Lynne Pearce. Palgrave USA. (Forthcoming 2019).
Academic Papers:
« Nabokov, Kerouac, Updike: Exploring the Failed American Road Trip." Représentations dans le monde anglophone. Ed. Anne-Laure Tissut and Leopold Reigner, Université Grenoble Alpes, (February 2018).
"'A Peculiar Relationship with Life': Netting the Butterfly Hunter in Lila Azam Zanganeh's The Enchanter." Writers Biographies and Family Biographies in American and British Contemporary Literature: Hybridities, Combinations, and Metamorphoses. Ed. Lucie Guiheneuf and Aude Haffer. Newcastle upon Tyne: Cambridge Scholars Publishing. (December 2017).
"Strong Memories: Henry James, Vladimir Nabokov, and Autobiography." Americana, e-journal of American Studies in Hungary.(December 2016).
Book Reviews:
« Merve Emre, Paraliterary: The Making of Bad Readers in America. » Transatlantica, 1 | 2017.
"April in Arizona: Nabokov's West." Review of Robert Roper, Nabokov in Postwar America: On the Road to Lolita. Review 31.(November 2015).
Other Articles:
Expat Identities: Expat, immigrant, émigré? Loaded words for movers abroad. Financial Times. (November 2018).
"The Dream of a Universal Language: Reflections on Transnational Writers of English." Swimmers London. (May 2017).
Fiction:
« The Pincushion. » Tangerine Magazine. Issue 7. (December 2018).
Forthcoming:
"Histoire d'une traduction française : Ada, Deux étés, de Vladimir Nabokov à Erik Orsenna." Conférence Nabokov et la France, Paris, June 2013. (Forthcoming).